X
Dealer Login
Please login with your user information.
X
Oturumunuz başarılı olarak sonlandırılmıştır.
Cantaş'ı tercih ettiğiniz için teşekkür ederiz.
X
Giriş yapılamadı
Girdiğiniz hesap bilgileri veya şifreniz hatalı,
lütfen kontrol edip tekrar deneyiniz
X
Sizi Arayalım
Bilgi almak istediğiniz konuyu ve iletişim bilgilerinizi yazın. Sizi arayalım.
Thank you,
We will get in touch with you as soon as possible.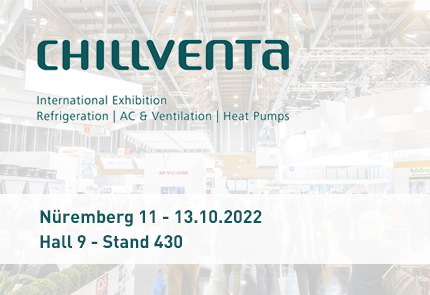 Chillventa 2022 Nürnberg
As Cantaş, we are in Nuremberg between 11-13 October 2022.
2022-10-01
We are proud to be at this fair where developments and new products related to sustainability, cooling systems and indoor air quality will take place. We are waiting for you at our booth no 9-430.

To meet us by appointment at our stand, you can contact us via info@cantas.com